Posts for: June, 2021
By Belton Comprehensive Dentistry
June 12, 2021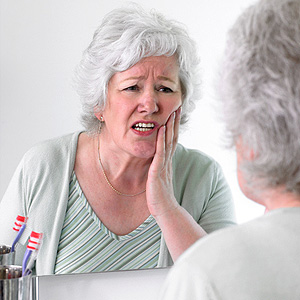 Pain has a purpose: it tells us when something's wrong with our bodies. Sometimes it's obvious, like a cut or bruise. Sometimes, though, it takes a bit of sleuthing to find out what's wrong.
That can be the case with a toothache. One possible cause is perhaps the most obvious: something's wrong with the tooth. More specifically, decay has invaded the tooth's inner pulp, which is filled with an intricate network of nerves that react to infection by emitting pain. The pain can feel dull or sharp, constant or intermittent.
But decay isn't the only cause for tooth pain: periodontal (gum) disease can trigger similar reactions. Bacteria living in dental plaque, a thin film of food particles on tooth surfaces, infect the gums. This weakens the tissues and can cause them to shrink back (recede) from the teeth and expose the roots. As a result, the teeth can become painfully sensitive to hot or cold foods or when biting down.
Finding the true pain source determines how we treat it. If decay has invaded the pulp you'll need a root canal treatment to clean out the infection and fill the resulting void with a special filling; this not only saves the tooth, it ends the pain. If the gums are infected, we'll need to aggressively remove all plaque and calculus (hardened plaque deposits) to restore the gums to health.
To further complicate matters, an infection from tooth decay could eventually affect the gums and supporting bone, just as a gum infection could enter the tooth by way of the roots. Once the infection crosses from tooth to gums (or gums to tooth), the tooth's long-term outlook grows dim.
So, if you're noticing any kind of tooth pain, or you have swollen, reddened or bleeding gums, you should call us for an appointment as soon as possible. The sooner we can diagnose the problem and begin appropriate treatment the better your chances of a good outcome — and an end to the pain.
If you would like more information on diagnosing and treating tooth pain, please contact us or schedule an appointment for a consultation. You can also learn more about this topic by reading the Dear Doctor magazine article "Confusing Tooth Pain: Combined Root Canal and Gum Problems."
By Belton Comprehensive Dentistry
June 02, 2021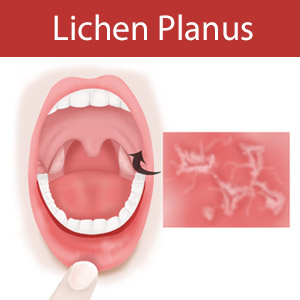 Most of what goes on inside our mouths—good or bad—is fairly predictable. But every now and then, people encounter something out of the ordinary. A good example is lichen planus.
Lichen planus are rare skin lesions that can occur on various parts of the skin, including inside the mouth. The name comes from their lacy appearance, which resembles a fungus that grows on rocks or trees called lichen.
Being similar in appearance, though, is all that lichen planus has in common with its fungal namesake. It's believed that the sores are caused by a reaction of the immune system mistaking some of the body's cells as foreign.
But don't let the exotic sounding name alarm you—true lichen planus is considered a benign mouth sore. You may not even realize you have it until your dentist notices and points it out. But the lesions can sometimes cause mild pain or burning, especially if they occur near the gums or if you indulge in spicy or acidic foods.
As we said, these lesions aren't considered dangerous. But in a small number of cases, oral cancer was found to develop later. It's unclear whether the lesions were related to the cancer, or if what were diagnosed as lichen planus lesions were actually pre-cancerous cells mimicking the appearance of the benign sore.
In any event, your dentist will probably continue to monitor the lesions and possibly conduct regular oral cancer screenings to be on the safe side. You may also want to stop using tobacco or alcohol products to further decrease your risk of oral cancer.
As to managing lichen planus, it starts with a daily habit of brushing and flossing. You'll also want to avoid spicy or acidic foods like citrus fruits, tomatoes, peppers or caffeinated drinks, especially during flareups. If the lesions are causing discomfort, your dentist may also prescribe a topical steroid to apply to them.
Since it's quite possible you won't know if you have lichen planus (as well as other types of mouth sores) unless your dentist observes them, you should keep up regular dental visits. Having your dentist check your entire mouth, not just your teeth and gums, will help both of you stay on top of your oral health.
If you would like more information on mouth sores, please contact us or schedule an appointment for a consultation. You can also learn more about this topic by reading the Dear Doctor magazine article "Lichen Planus."