Posts for: September, 2016
By Belton Comprehensive Dentistry
September 28, 2016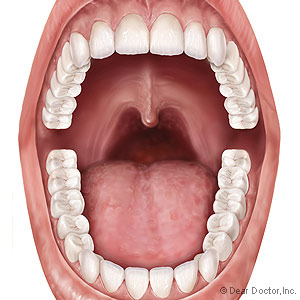 Each part of the human body is an intricate wonder. Take your teeth, for example: they're so woven into everyday life we don't notice them, yet they each work seamlessly with the jaws and mouth so we can eat, speak and even smile.
Here, then, are a few facts to help you understand — and appreciate — these tiny, amazing wonders we call teeth.
Layer Upon Layer. Rather than one solid mass, teeth are composed of different layers of slightly different tissues each with a unique role in protecting and enabling a tooth to function. Innermost is the pulp filled with connective tissue encasing blood vessels and nerves that transmit sensations to the brain. The next layer out is the dentin, a bone-like material sensitive to touch and other stimuli, which also absorbs some of the forces generated when biting or chewing. The outermost layer is enamel, the hardest material in the body and the tooth's first defense against infection and other dangers.
Front and Center. Teeth perform different functions depending on their type and location. Front teeth are our "onstage performers" — they help us to speak and enunciate words clearly and, of course, contribute to our smile. They're also adept at cutting through food when it first enters our mouths.
The Support Team. In keeping with our theater analogy, back teeth are our "backstage crew": they help support our facial height, provide balance for the jaws as we swallow and protect the front teeth from too much vertical force. They're also able to crush food before we finally swallow, which aids in the digestive process.
Intended for a Lifetime. If you consider all the environmental factors our teeth face — acidic foods, biting forces and temperature swings to name a few — you then can appreciate their resiliency. Of course, teeth have their enemies: decay, infection and trauma. With daily brushing and flossing and at least a couple of visits a year to our office for cleanings and checkups, you can help thwart many of those enemies. With both our efforts we can make sure your teeth really do last a lifetime.
If you would like more information on how your teeth function (and how to care for them), please contact us or schedule an appointment for a consultation.
By Belton Comprehensive Dentistry
September 13, 2016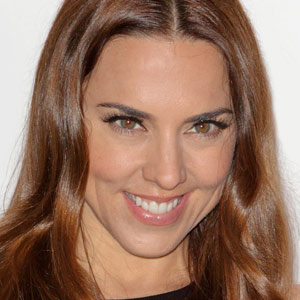 As a member of the best-selling pop group Spice Girls, Mel C (AKA Sporty Spice) enjoyed her share of musical superstardom. At the band's peak in the Nineties, the young singer's signature look featured baggy sweatpants, an assortment of tattoos, a nose stud and a gold-capped incisor, front and center in her mouth. Today, Melanie Chisholm is still singing — but now she's a mom, an amateur triathlete… and that gold tooth is just a memory. Not only that, her smile looks more evenly spaced and whiter than it did when she was referred to as the "tomboy" of the group.
What happened? In our view, it all boils down to changing tastes — plus a little bit of help from dental professionals. As the "wannabe" singer proves, there's no single standard when it comes to making your teeth look their best. Your own look is unique to you — and your smile can reflect that individuality.
For example, crowns (caps) are substantial coverings that may be placed on teeth when they are being restored. They are available in three types: gold, all-porcelain, or porcelain-fused-to-metal. The latter two are tooth-colored, while the gold is — well, shiny like gold bling. Which one is right for you? In many cases, it's your choice.
Likewise, dental veneers — wafer-thin shells that can correct cosmetic issues by covering the surface of your teeth — can be made in a variety of shades. Their hues may range from natural ivory to Hollywood white, and everything in between. What's the best color for you? Only you can say.
Some people opt for a "smile makeover" that uses small irregularities in the spacing and color of teeth to create a more "natural" look. Other folks want a perfectly even, brilliant white smile that dazzles the eye. Still others are looking to match or restore the smile they once had — perhaps even re-creating a signature gap between the teeth. As long as there are no other dental issues involved, the choice is yours.
So if you're unhappy with your smile — or if you feel it doesn't reflect the person you "wannabe" — why not talk to us about a smile makeover? Just call our office to schedule a consultation. You can learn more about this topic in the Dear Doctor magazine articles "Beautiful Smiles by Design" and "The Impact of a Smile Makeover."