Posts for tag: pediatric dentistry
By Belton Comprehensive Dentistry
September 21, 2019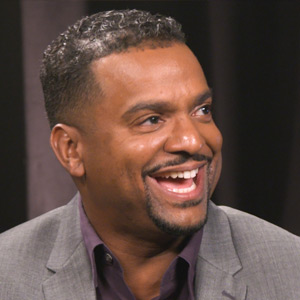 If there's anything that makes Alfonso Ribeiro happier than his long-running gig as host of America's Funniest Home Videos, it's the time he gets to spend with his family: his wife Angela, their two young sons, and Alfonso's teenaged daughter. As the proud dad told Dear Doctor–Dentistry & Oral Health magazine, "The best part of being a father is the smiles and the warmth you get from your children."
Because Alfonso and Angela want to make sure those little smiles stay healthy, they are careful to keep on top of their kids' oral health at home—and with regular checkups at the dental office. If you, too, want to help your children get on the road to good oral health, here are five tips:
Start off Right—Even before teeth emerge, gently wipe baby's gums with a clean, moist washcloth. When the first teeth appear, brush them with a tiny dab of fluoride on a soft-bristled toothbrush. Schedule an age-one dental visit for a complete evaluation, and to help your child get accustomed to the dental office.
Teach Them Well—When they're first learning how to take care of their teeth, most kids need a lot of help. Be patient as you demonstrate the proper way to brush and floss…over and over again. When they're ready, let them try it themselves—but keep an eye on their progress, and offer help when it's needed.
Watch What They Eat & Drink—Consuming foods high in sugar or starch may give kids momentary satisfaction…but these substances also feed the harmful bacteria that cause tooth decay. The same goes for sodas, juices and acidic drinks—the major sources of sugar in many children's diets. If you allow sugary snacks, limit them to around mealtimes—that gives the mouth a chance to recover its natural balance.
Keep Up the Good Work—That means brushing twice a day and flossing at least once a day, every single day. If motivation is an issue, encourage your kids by letting them pick out a special brush, toothpaste or floss. You can also give stickers, or use a chart to show progress and provide a reward after a certain period of time. And don't forget to give them a good example to follow!
Get Regular Dental Checkups—This applies to both kids and adults, but it's especially important during the years when they are rapidly growing! Timely treatment with sealants, topical fluoride applications or fillings can often help keep a small problem from turning into a major headache.
Bringing your kids to the dental office early—and regularly—is the best way to set them up for a lifetime of good checkups…even if they're a little nervous at first. Speaking of his youngest child, Alfonso Ribeiro said "I think the first time he was really frightened, but then the dentist made him feel better—and so since then, going back, it's actually a nice experience." Our goal is to provide this experience for every patient.
If you have questions about your child's dental hygiene routine, call the office or schedule a consultation. You can learn more in the Dear Doctor magazine article "How to Help Your Child Develop the Best Habits for Oral Health."
By Belton Comprehensive Dentistry
September 11, 2019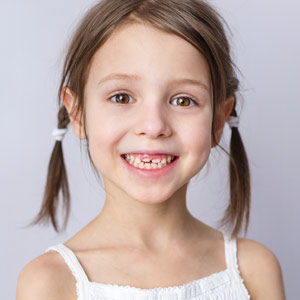 For most people, raising kids is an expensive proposition. (A recent estimate by the U.S. Department of Agriculture puts the average tab at almost a quarter of a million dollars before they turn 18.) But if you've been keeping up with parenting news lately, you may have come across an even more jaw-dropping fact: According to a survey by the Sunstar group, a maker of oral hygiene products, when the tooth fairy makes a pickup in New York City, she (or her parental surrogate) leaves an average of $13.25 per tooth!
That compares to $9.69 per tooth in Los Angeles, $5.85 in Chicago and $5.02 in Boston — and it's a far higher rate than most other polls have shown. But it brings up a good question: What's a baby tooth really worth? Ask a dentist, and you may get an answer that surprises you: A lot more than that!
A child's primary (baby) teeth usually begin coming in around the age of 6 to 9 months, and start making their exits about the time a child reaches six years; by the age of 10 – 13, they're usually all gone. But even though they will not last forever, baby teeth are far from disposable — and they deserve the same conscientious care as adult teeth. Here's why:
Primary teeth play the same important roles in kids' mouths as permanent teeth do in the mouths of adults: they allow kids to bite and chew effectively, speak normally and smile brightly. Their proper functioning allows children to get good nutrition and develop positive social interactions as they grow toward adolescence — and those are things it's difficult to put a price tag on.
But that's not all baby teeth are good for. Each one of those little pearly-whites serves as a guide for the permanent tooth that will succeed it: It holds a space open in the jaw and doesn't let go until the grown-up tooth is ready to erupt (emerge) from beneath the gums. If primary teeth are lost too soon, due to disease, decay or accidents, bite problems (malocclusions) can develop.
A malocclusion ("mal" – bad; "occlusion" – bite) can result when permanent teeth don't erupt in their proper locations. "Crowding" is a common type of malocclusion that can occur when baby teeth have been lost prematurely. The new, permanent teeth may come in too close together because neighboring teeth have shifted into the gap left by the prematurely lost tooth, creating an obstruction for the incoming teeth. In other cases, the permanent teeth may emerge in rotated or misplaced positions.
Bite problems make teeth harder to clean and thus more prone to disease; they may also cause embarrassment and social difficulties. The good news is that it's generally possible to fix malocclusion: orthodontists do it every day. The bad news: It will almost certainly cost more than $13.25 per tooth. Alternatively, baby teeth in danger of being lost too soon can often be saved via root canal treatment or other procedures.
We're not advocating giving big money to toddlers — but we do want to make a point: The tooth fairy's payout: a few dollars. A lifetime of good checkups and bright smiles: incalculable.
If you have questions or concerns about baby teeth, please call our office to schedule a consultation.
By Belton Comprehensive Dentistry
March 31, 2016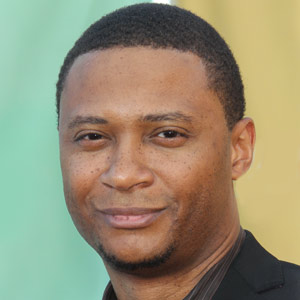 Cavities can happen even before a baby has his first piece of candy. This was the difficult lesson actor David Ramsey of the TV shows Arrow and Dexter learned when his son DJ's teeth were first emerging.
"His first teeth came in weak," Ramsey recalled in a recent interview. "They had brown spots on them and they were brittle." Those brown spots, he said, quickly turned into cavi­ties. How did this happen?
Ramsey said DJ's dentist suspected it had to do with the child's feedings — not what he was being fed but how. DJ was often nursed to sleep, "so there were pools of breast milk that he could go to sleep with in his mouth," Ramsey explained.
While breastfeeding offers an infant many health benefits, problems can occur when the natural sugars in breast milk are left in contact with teeth for long periods.  Sugar feeds decay-causing oral bacteria, and these bacteria in turn release tooth-eroding acids. The softer teeth of a young child are particularly vulnerable to these acids; the end result can be tooth decay.
This condition, technically known as "early child caries," is referred to in laymen's terms as "baby bottle tooth decay." However, it can result from nighttime feedings by bottle or breast. The best way to prevent this problem is to avoid nursing babies to sleep at night once they reach the teething stage; a bottle-fed baby should not be allowed to fall asleep with anything but water in their bottle or "sippy cup."
Here are some other basics of infant dental care that every parent should know:
Wipe your baby's newly emerging teeth with a clean, moist washcloth after feedings.
Brush teeth that have completely grown in with a soft-bristled, child-size toothbrush and a smear of fluoride toothpaste no bigger than a grain of rice.
Start regular dental checkups by the first birthday.
Fortunately, Ramsey reports that his son is doing very well after an extended period of professional dental treatments and parental vigilance.
"It took a number of months, but his teeth are much, much better," he said. "Right now we're still helping him and we're still really on top of the teeth situation."
If you would like more information on dental care for babies and toddlers, please contact us or schedule an appointment for a consultation. You can also learn more by reading the Dear Doctor magazine articles "The Age One Dental Visit" and "Dentistry & Oral Health for Children."