Posts for tag: gum disease
By Belton Comprehensive Dentistry
May 19, 2018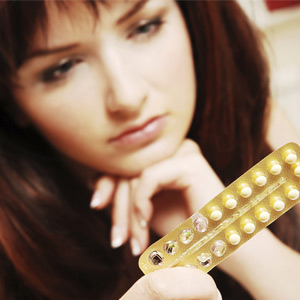 One of the health issues pregnant women should be concerned about is a higher risk of periodontal (gum) disease. But you don't have to be pregnant to have an increased risk — you also may be more susceptible to dental disease if you're taking certain birth control pills.
Gum disease is a bacterial infection caused by plaque, food debris that builds up on tooth and gum surfaces due to poor oral hygiene. If left untreated gum disease can eventually lead to the breakdown of connective gum tissue and cause tooth loss.
Pregnant women are at greater risk because of an increased level of female hormones (estrogen) in their blood stream. This causes a change in the blood vessels that supply the gums, making them more susceptible to the effects of bacteria. A number of birth control options also increase estrogen levels, causing much of the same effect. To heighten the effect, you may also have a predisposition toward gum disease by your genetics or a high stress level.
There are some things you can do, however, to help lower your risk if you're taking birth control medication. First and foremost, practice a consistent, daily habit of brushing and flossing. If you're unsure if your technique is effective, we can provide guidance and training to make sure you're performing these tasks properly. You should also visit us at least twice a year for office cleanings and checkups: no matter how effective you are with brushing and flossing, plaque can still accumulate in hard to reach places and form hardened deposits known as calculus.
You should also be on the lookout for signs of disease like gum redness, swelling or bleeding. If you see any of these signs, contact us as soon as possible for a thorough examination. As with many other issues involving health, the sooner we begin treatment for gum disease the better your chances of stopping it before it does too much harm.
If you would like more information on the relationship between gum disease and pregnancy or birth control, please contact us or schedule an appointment for a consultation. You can also learn more about this topic by reading the Dear Doctor magazine article "Pregnancy & Birth Control."
By Belton Comprehensive Dentistry
January 16, 2018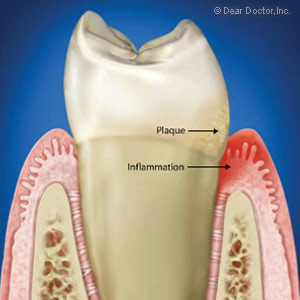 Today, many people are taking positive steps to reduce the risks posed by major health problems like cancer, cardiopulmonary diseases, hypertension, and diabetes. But there's one disease that makes the top-ten list of worldwide health conditions, and yet isn't thought about as much as many of the others. That malady is severe periodontal (gum) disease — and according to a new study, it's the sixth-most prevalent health condition in the world.
The study, released by the International and American Associations for Dental Research, reveals that some 743 million people around the world — about 11 percent of the global population — suffer from severe periodontal disease; that percentage hasn't changed significantly since 1990. The study also shows that while an individual's chance of developing this condition rises gradually with age, there is a steep increase in people between 30 and 40 years old, with a peak at age 38.
If severe periodontal disease is such a major concern, why isn't it "on the radar"? A 2010 report from the U.S. Surgeon General, titled "Oral Health: The Silent Epidemic," gives some clues. For one thing, diseases related to oral health don't always produce dramatic symptoms: Even tooth loss, for example, is sometimes (wrongly) regarded as an inevitable consequence of aging, when it's more often the result of disease or injury. For another, these conditions disproportionately affect people whose voices aren't always heard: children, the elderly, and the disadvantaged.
Severe periodontal disease is clearly a challenge to the public health. But what can you do as an individual? Plenty! The good news about periodontal disease is that it is largely preventable, and very treatable. Prevention is chiefly a matter of maintaining good oral hygiene.
Have you flossed lately? Is your brushing technique up to snuff? Do you avoid sugary snacks and beverages (especially between meals), and visit your dentist for regular checkups? If so, you've taken some major steps toward preventing periodontal disease. But despite their best efforts, it is difficult for some people to control periodontal disease without extra assistance. That's where a periodontist can help.
Periodontists are concerned with treating problems of the gums. We use a number of methods to combat periodontal disease — including removing plaque bacteria, restoring healthy tissue, and educating people about how to maintain better oral hygiene at home. Your general dentist may refer you to a periodontist if warning signs are noticed, but you don't need a referral to come in for an exam. If you notice the symptoms of periodontal disease — redness or inflammation of the gums, a bad taste or odor in your mouth, or any amount of bleeding when you brush — then it may be time to have your gums checked.
If you would like more information about periodontal disease, call our office for a consultation. You can learn more in the Dear Doctor magazine article "Warning Signs of Periodontal (Gum) Disease."
By Belton Comprehensive Dentistry
March 01, 2016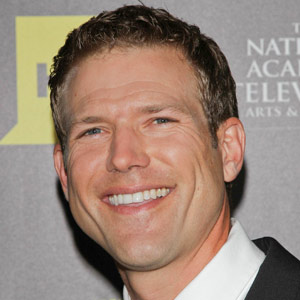 Are bleeding gums something you should be concerned about? Dear Doctor magazine recently posed that question to Dr. Travis Stork, an emergency room physician and host of the syndicated TV show The Doctors. He answered with two questions of his own: "If you started bleeding from your eyeball, would you seek medical attention?" Needless to say, most everyone would. "So," he asked, "why is it that when we bleed all the time when we floss that we think it's no big deal?" As it turns out, that's an excellent question — and one that's often misunderstood.
First of all, let's clarify what we mean by "bleeding all the time." As many as 90 percent of people occasionally experience bleeding gums when they clean their teeth — particularly if they don't do it often, or are just starting a flossing routine. But if your gums bleed regularly when you brush or floss, it almost certainly means there's a problem. Many think bleeding gums is a sign they are brushing too hard; this is possible, but unlikely. It's much more probable that irritated and bleeding gums are a sign of periodontal (gum) disease.
How common is this malady? According to the U.S. Centers for Disease Control, nearly half of all  Americans over age 30 have mild, moderate or severe gum disease — and that number increases to 70.1 percent for those over 65! Periodontal disease can occur when a bacteria-rich biofilm in the mouth (also called plaque) is allowed to build up on tooth and gum surfaces. Plaque causes the gums to become inflamed, as the immune system responds to the bacteria. Eventually, this can cause gum tissue to pull away from the teeth, forming bacteria-filled "pockets" under the gum surface. If left untreated, it can lead to more serious infection, and even tooth loss.
What should you do if your gums bleed regularly when brushing or flossing? The first step is to come in for a thorough examination. In combination with a regular oral exam (and possibly x-rays or other diagnostic tests), a simple (and painless) instrument called a periodontal probe can be used to determine how far any periodontal disease may have progressed. Armed with this information, we can determine the most effective way to fight the battle against gum disease.
Above all, don't wait too long to come in for an exam! As Dr. Stork notes, bleeding gums are "a sign that things aren't quite right." Â If you would like more information about bleeding gums, please contact us or schedule an appointment. You can read more in the Dear Doctor magazine article "Bleeding Gums." You can read the entire interview with Dr. Travis Stork in Dear Doctor magazine.