Posts for: October, 2017
By Belton Comprehensive Dentistry
October 25, 2017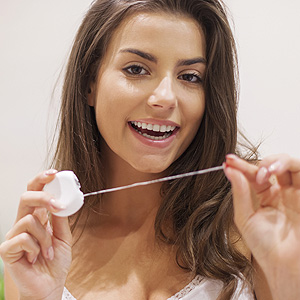 Regular dental visits are an important part of maintaining healthy teeth and gums. But it's what goes on between those visits — daily hygiene and care — that are the real ounce of prevention.
Here are 4 things you should be doing every day to keep your mouth healthy.
Use the right toothbrush and technique. Brushing with fluoride toothpaste at least once every day is a must for removing plaque, a thin film of bacteria and food particles which is the main cause of dental disease. Your efforts are more effective if you use a soft-bristled, multi-tufted brush that's replaced often, especially when bristles become splayed and worn. To remove the most plaque and avoid damaging your gums, brush with a gentle, circular motion for at least two minutes over all tooth surfaces.
Don't forget to floss. Your toothbrush can get to most but not all the plaque on your teeth. Flossing — either with flossing string, pre-loaded flossers or a water irrigator — helps remove plaque from between teeth. Don't rely on toothpicks either — they can't do the job flossing can do to remove plaque.
Mind your habits. We all develop certain behavioral patterns — like snacking, for instance. Constant snacking on foods with added sugar (a major food source for bacteria) increases your disease risk. Consider healthier snacks with fresh fruits or dairy, and restrict sugary foods to mealtimes (and the same for sports and energy drinks, which have high acid levels). Stop habits like tobacco use, excessive alcohol consumption or chewing on hard objects, all of which can damage your teeth and gums and create a hostile environment in your mouth.
Watch for abnormalities. If you pay attention, you may be able to notice early signs of problems. Bleeding, inflamed or painful gums could indicate you're brushing too hard — or, more likely, the early stages of periodontal (gum) disease. Tooth pain could signal decay. And sores, lumps or other spots on your lips, tongue or inside of your mouth and throat could be a sign of serious disease. You should contact us if you see anything out of the ordinary.
If you would like more information on how to care for your teeth and gums, please contact us or schedule an appointment for a consultation. You can also learn more about this topic by reading the Dear Doctor magazine article "10 Tips for Daily Oral Care at Home."
By Belton Comprehensive Dentistry
October 10, 2017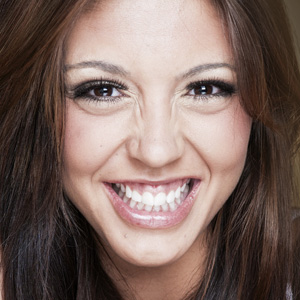 Your gums not only support and protect your teeth they also help present them in a visually attractive way. But some people's gums seem to stand out too much — what's commonly called a gummy smile — which diminishes their smile appeal. There's no precise definition, but as a rule of thumb we consider a smile too gummy if four or more millimeters (about an eighth of an inch) of the gums show.
Fortunately, there are some techniques to improve a gummy smile. Which technique is best for you, though, will depend on why the gums are prominent — and causes vary. For example, you could have a gummy smile because your teeth appear too short compared to your gums.
Permanent teeth normally erupt to about 10 mm of visible length. But less than that, say 8 mm, could skew the visible proportion of gums to teeth too much toward the gums. Teeth can also appear shorter due to accelerated wear caused by grinding habits. Another cause could be the amount of upper lip rise when you smile. The lip may rise too high in a condition called hypermobility. This could reveal too much of the gums when you smile.
It's important then to match the treatment to the cause. For example, we can enhance the appearance of shorter teeth through a surgical procedure known as crown lengthening. During this procedure a surgeon reshapes the gum tissues and underlying bone to expose more of the tooth's length.
For upper lip hypermobility, we can restrict movement with Botox, a drug that paralyzes tiny parts of the involved muscles. This approach, though, will wear off in a few months — a more permanent solution is surgery to reposition the muscle attachments so as to prevent excessive movement.
If you're concerned about a gummy smile, see us for a full examination and consultation. Once we know the reason why, we can offer a solution that will make your smile more attractive.
If you would like more information on enhancing the appearance of your gums, please contact us or schedule an appointment for a consultation. You can also learn more about this topic by reading the Dear Doctor magazine article "Gummy Smiles."